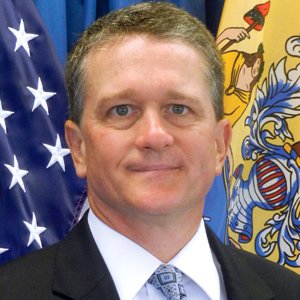 After studying incidents in which police have used stun guns in New Jersey and obtaining input from community and law enforcement leaders, Acting Attorney General John J. Hoffman today announced changes to the state's stun gun policy to give officers clearer guidance and enhance their ability to use the devices as a lifesaving alternative to deadly force.
"Stun guns offer a lifesaving alternative when officers must address a rapidly unfolding crisis that otherwise could escalate to the point where deadly force is needed," said Acting Attorney General Hoffman.

"Our new policy revisions, which were developed in consultation with community and law enforcement leaders, recognize that police have a very dangerous job requiring split-second judgments. When used appropriately and in accordance with the expanded training we're mandating, stun guns can prevent a confrontation from turning deadly. Simply put, stun guns save lives."

The policy, known as "Attorney General's Supplemental Policy on Conducted Energy Devices," is a directive that guides and restricts the use of stun guns by local, county and state law enforcement and dictates the training required for officers using the devices.

"Stun guns have been proven to save lives in New Jersey," said Director Elie Honig of the Division of Criminal Justice. "In light of that track record, it was imperative for us to re-examine our policy to determine whether we could make changes that would save more lives and encourage more police departments to equip their officers with stun guns."

New Jersey is the last state in the country to approve the use of stun guns, and its policy on their use has been amended several times in recent years because it was seen by police officers as so restrictive that few departments were buying them and even fewer deploying them in the field.