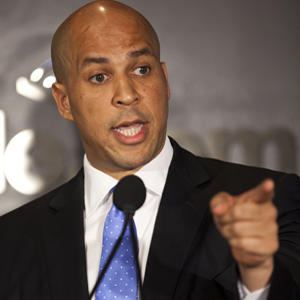 WASHINGTON, D.C. – U.S. Sens. Cory Booker (D-NJ) and Jeff Merkley (D-OR) have urged the CEOs of two large agricultural trading companies, Bunge Ltd. and Cargill, Inc., to take action in response to reports that their soy purchasing policies have contributed to the widespread destruction of tropical forests and other native ecosystems across South America.
Noting Bunge and Cargill's successful past efforts to stop deforestation in the Brazilian Amazon, the Senators pressed the corporations' leaders to adopt similar sustainable purchasing practices across the rest of Latin America.

The Senators wrote, "Approximately 10 million acres of forests in South America were destroyed every year from 2001 to 2010. Conserving these landscapes from further destruction is critical to protecting threatened wildlife and also vital to solving climate change – it is estimated that as much as one-third of the solution to global warming needs to come from tropical forest conservation. As two of the largest soy producers in the world, it is critical that Bunge and Cargill do more to protect forests and indigenous communities impacted by its purchasing policies. Fortunately, as Bunge and Cargill have shown in the past, it is possible to conserve forests and grasslands while still dramatically increasing agricultural production."

Booker and Merkley are both members of the Senate Environment and Public Works Committee and the Senate Foreign Relations Committee.