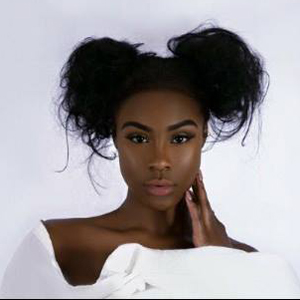 On Friday, February 2, 2018, aspiring Houston Texas model Danielle Vanessa Chaney, 20 years old, was found murdered inside her apartment located at 8000 W. Tidwell Rd., Apt 1809, Houston, Texas 77040.
According to police, Danielle Chaney, was found shot in the head on the bed in her northwest Houston apartment, which was a gated community.

Danielle Chaney's boyfriend made the gruesome discovery, around 5 p.m, and brought Danielle outside in an effort to save her before paramedics arrived.

Danielle was later rushed to the hospital and pronounced dead shortly after.

Family members of Danielle stated she recently graduated Hastings High School and attended some classes at Texas Southern University.

Her mother Betty Chaney-Harris, who is from Englewood, said she needs to know what happened to her daughter.

When KTRK checked out the scene, they saw an open window and another window shattered by gunfire. Neighbors said they didn't hear any shots. They later heard about the shooting because of the police activity.

There is no word whether police obtained footage from the surveillance cameras surrounding the gated community.

Betty Chaney-Harris told KTRK, "I've cried so much in the last couple of days. I mean, I've never cried this much in my life. I've never felt this kind of hurt ever. I can't even explain how this pain hurts so bad. This is my baby. She was so full of life. Everybody loved her. She was just so full of life with so much love in her. She wanted to be everything. She loved fashion. She loved makeup. She was very artistic."

Funeral services for Danielle Vanessa Chaney, 20, will be held on Friday, February 16, 2018, at Community Baptist Church, 224 1st Street, Englewood, New Jersey. Viewing starts at 10am - 11am, followed by the Funeral at 11am.

Investigators are asking anyone with information to contact the HPD Homicide Division at 713-308-3600 or Crime Stoppers at 713-222-8477.