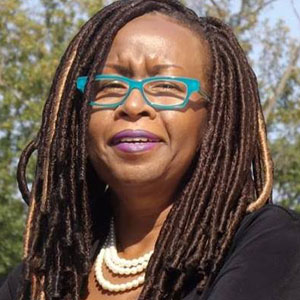 ENGLEWOOD, NJ – Earlier today, Dierdre Paul, a 25-year resident of Englewood, candidate for the Englewood Board of Education School Board, and a full professor of education at Montclair State University, called for the Englewood Public School District Board of Education to abide by the New Jersey Open Public Records Act (OPRA).
Professor Paul is challenging the board of education to take immediate action in the name of transparency and to provide members of the public with sufficient notice regarding meetings, reduce the number of closed-door meetings, and to hold public meetings bi-weekly in lieu of the current monthly schedule.

"While many people are busy for a variety of reasons and cannot attend school board meetings, the Englewood Board of Education consistently makes it even more difficult for parents and others to follow along with its decisions," said Professor Paul.

She continued, "This is not purely a matter of accommodating members of the public who wish to attend school board meetings, but it's a matter of abiding by the New Jersey OPRA laws."

Professor Paul cited the school board's consistent lack of notification of meetings, which by law must happen in at least one public space as well as in at least two "official" newspapers. In addition, she pointed out the board's failure to mail notice of meetings to those requesting notification, and the board's disregard of protocols requiring it to file notice with either the municipal or county clerk.

"If I am elected to the school board I will do everything in my power to ensure that the OPRA regulations are followed to the letter of the law," said Professor Paul.

"Any and all members of the public who are interested in learning about the decisions the school board is making, or where their tax dollars are going, should be afforded the opportunity to attend any and all meetings that they wish to attend."

Professor Paul also shared the following additional information regarding school board meetings:

• A local board of education may also post notice of its meetings on the Internet, but this is in addition to meeting the other notice requirements.

• The right to attend a board of education meeting does not necessarily include a right to comment or participate. Your board of education decides for itself whether to allow public participation and determines the rules limiting participation. It must, however, set aside a portion of every meeting for public comment. So, let's be clear, it is the board of education that requires you to sign up to speak and allows you three minutes to do so. Nothing prevents its members from permitting a speaker to speak on an issue more than one time, similarly as your municipal council does.

• Your local board of education may hold "special" meetings, which are not on the regular schedule. In these instances, it must provide at least 48-hours advanced notice. The notice must contain the time, date, location, and the agenda of the meeting (to which extent it's known: N.J. Stat. § 10:4-8).

• Your local board of education can only hold a closed meeting or "executive" session if a matter fits into the list of nine exemptions for discussing matters in public.

• Lastly, a local board of education must keep minutes of its closed sessions; yet those minutes do not have to be made available to the public. However, once the need for maintaining confidentiality has passed, the minutes must promptly be made available. Professor Dierdre Paul is a full professor of Education at Montclair State University where she has worked for 24 years. Her areas of specialization include multiethnic children's literature, using popular culture and digital literacies, and closing the school discipline gap for children of color. She is also a published author of four books and multiple journal articles, who has written extensively on the subject of education. A former educator in the New York City Public School System, Professor Paul is also an active member of St. Cecilia Church and Alpha Kappa Alpha Sorority, Inc. and the proud parent of 2 adult children.

To learn more about Professor Dierdre Paul, and her important ideas on how to get the Englewood Public School District an A+, please visit her on Facebook.