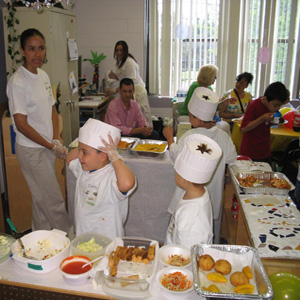 (Englewood, New Jersey; November 10, 2016) -- Satisfy your appetite and help a worthy cause! The Bergen Networking Group is sponsoring Community Night at the Blue Moon Mexican Cafe to support The Community Chest. Patrons may participate by ordering lunch, dinner, take-out, delivery or catering at the Blue Moon Mexican Cafe, located at 23 East Palisade Avenue in Englewood, New Jersey, on Monday, November 28, 2016.
20% of the sales generated from The Bergen Networking Group's fundraiser will be donated to The Chest. Busy that day? Supporters can still participate by purchasing E-Gift Cards through November 28 at https://goo.gl60UQ6Q.

Seating is provided on a first come, first served basis. Community fundraisers may not be combined with any other promotions, offers, coupons or blue bucks loyalty cards. Blue Moon gift cards may not be used as payment.

"The Community Chest thanks The Bergen Networking Group for their sponsorship of this event. The funds raised will help us provide assistance to nonprofit organizations working to help people in need," said Dr. Shelly Wimpfheimer, Executive Director of The Community Chest.

The fundraising event coincides with The Chest's launch of its annual campaign during November. The funds raised will be used to address pressing issues in the area.

Founded in 1932, The Chest supports local nonprofit organizations serving people in need.

This year's grant recipients provide services to meet peoples' needs of all ages in these categories: health and mental health (25%), children and youth (20%), older adults (18%), arts programming (11%), women (11%), hunger (7%), environment (4%), and volunteer (4%).

For further information about Community Night and The Community Chest, contact (201) 568-7474.

About The Community Chest

For over 80 years, The Community Chest, a nonprofit, tax-exempt organization, has supported local nonprofit organizations in the Englewood area. Each year, The Chest raises funds and allocates them to agencies that have demonstrated the capacity to provide services to local citizens. The Community Chest also provides other coordinating and planning services in our communities, serving as a bridge between agencies and organizations and investing in the stability and quality of our service network.

For further information about The Chest, visit www.communitychestofenglewood.org or contact (201) 568-7474.