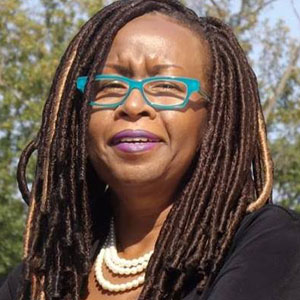 While I understand and appreciate Governor Christie's intentions to address the state's widespread opioid/heroin drug epidemic, which claimed 1,600 lives in 2015 and led to a 21% rise in deaths that same year, I fear the governor and legislature's motives are nakedly political at a time when people are dying.
The pain my family experienced with drug addiction in Englewood is every bit as important as that experienced by families in Ho-Ho-Kus, Mahwah, or Ramsey. When my daughter fell under the grips of drug addiction, however, her drugs of choice were not the opiates that the governor has chosen to highlight. Fortunately, my daughter recently overcame her addictions and she worked extremely hard to do so.

My question to you, Governor Christie, is why don't those addicts whose drug of choice is something other than opiates or heroin matter to you? Also, many addicts in black and Latino communities throughout the state suffer from the effects of drugs such as Xanax, Molly, Ecstasy, Marijuana, and "Sizurp" (codeine). Don't they matter?

According to the New Jersey Department of Human Services, my town of Englewood, where my daughter grew up, had an uptick in the number of people seeking addiction help in 2015. While there was a 1% increase in heroin abuse over the previous year, there were no opioid-related increases. However, the largest increases came at 6% increases for both crack/cocaine and marijuana addiction abuse! Similar statistics can be found in communities of color throughout New Jersey.

I assert that heroin and opioid use is rare in these communities. In most Black and Latino communities, the drugs of choice for young people are Xanax, Molly, Ecstasy, Marijuana, and "Sizurp." These communities have been left out of the Governor's opioid addiction initiative. Longstanding drug addiction in these areas continues to be ignored or cast as less important than the heroin and opioid addiction that recently hit places like Glen Rock, Waldwick, and Park Ridge.

Unfortunately, the Governor has inadvertently reinforced the longstanding color line that permeates drug addiction, treatment and the judicial sentencing of the drug addicted.

Eventually, my daughter's addiction led to her arrest, huge legal bills, bail (with no 10% option) and several expensive stints in treatment facilities and halfway houses. Today, I am very optimistic for her, as she is enrolled in cosmetology school and she's rapidly approaching her one-year anniversary clean and sober.

In Bergen County, so many families are impacted by drug addiction each year. The majority of Bergen County Jail inmates are there for non-violent drug offenses and mental health issues rather than violent crime. And yes, I hear a lot of talk about getting tough on drug-related crime and letting the addict hit rock bottom; yet, here's a little food for thought.

Would you let your child hit rock bottom, without doing everything in your power to save her or him? Do you, personally, know how difficult it is to demonstrate "tough love" when your child is crying on the other end of the phone during week three in lock-up? Well, until you do, there's nothing that you can say to convince me that locking people up for drug addiction is the morally right thing to do.

My message to you, Governor Christie, is, don't forget everyone in each and every community throughout New Jersey when you are mapping out your plan to combat addiction. Don't forget the parents of addicts in places where you don't frequent or make campaign stops. We love our children, too, and want the best for them. Here's a novel thought, as well. Let's stop dividing and making classes of addicts and instead start fighting the scourge of addiction collectively.

Professor Dierdre Paul is a full professor of Education at Montclair State University where she has worked for 24 years. Her areas of specialization include multiethnic children's literature, using popular culture and digital literacies, and closing the school discipline gap for children of color. She is also a published author of four books and multiple journal articles, who has written extensively on the subject of education. A former educator in the New York City Public School System, Professor Paul is also an active member of St. Cecilia Church and Alpha Kappa Alpha Sorority, Inc. and the proud parent of 2 adult children.

To learn more about Professor Dierdre Paul, and her important ideas on how to get the Englewood Public School District an A+, please visit her at https://www.facebook.com/dierdre.paul.