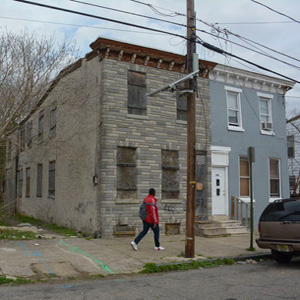 Camden, NJ-Rep. Donald Norcross (NJ-01) announced his appreciation to the Camden Historic Preservation Commission for its historic designation of a Camden City property that was once home to Dr. Martin Luther King, Jr., while King studied at the former Crozer Theological Seminary in Upland, Pennsylvania in the 1950s.
"The actions of the Camden Historic Preservation Commission illustrate the urgent need to preserve and protect this important piece of American history and South Jersey history. With the help of all our community partners, this home will stand as a reminder of the struggles of those who fought for their civil rights, and as a symbol of hope for those still working to achieve equality and fairness for all," said Rep. Donald Norcross (NJ-01).

The historic designation comes in a series of fast-moving developments initiated when local historians linked the rowhome, located at 753 Walnut Street in Camden City, to the late civil rights leader.

In September Rep. Norcross brought together civil rights icon & Dr. King's friend, Congressman John Lewis (GA-05) and local leaders in Camden to support the historic preservation efforts at the property.

Three weeks later, Cooper's Ferry Partnership, a non-profit corporation, offered to become custodian of the home.

The action would enable Cooper's Ferry to preserve the landmark, just as it did with historic Johnson Park, also in Camden City.

Simultaneously, Cooper's Ferry, the property's owner, and community leaders are working collaboratively to identify an organization to maintain the house, once it's preserved.

Previously, Rep. Norcross has appealed to the New Jersey Historic Preservation Office to have the Walnut Street home designated as an historic site.