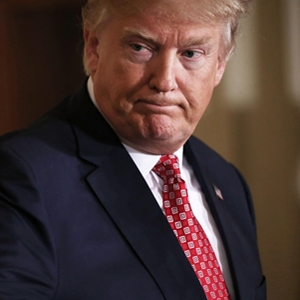 WASHINGTON, DC – Today, the House Ways and Means Committee voted down a Resolution of Inquiry filed by U.S. Representative Bill Pascrell, Jr. (NJ-09) directing the Secretary of the Treasury to submit President Trump's tax returns for tax years 2006 through 2016, as well as tax return information for 515 of President Trump's business entities, to the House of Representatives. The measure failed 21-15 along party lines. (Opening remarks below.)
"How can we debate tax reform proposals without seeing the President's tax returns? We know he has no qualms about enriching himself while holding office. Congress has the authority and the duty to obtain and review President Trump's tax returns to ensure there are no potential conflicts of interest in the tax policies he is proposing. We must make sure tax reform benefits the middle class, not multimillionaires like Trump," Rep. Pascrell said.

"This vote deprives the American people of the transparency they deserve and the checks and balances the U.S. Constitution requires. My Republican colleagues may think they registered a win today by blocking this measure, but when the public is kept in the dark, no one wins. This will not be the last they hear from me."

The Resolution of Inquiry would have made a formal request to the Treasury Secretary for tax information from Mr. Trump and his businesses, including (1) details of debts held by foreign governments and foreign companies; (2) investments in foreign countries and foreign enterprises; and (3) use of any tax shelters, corporate structures, tax avoidance maneuvers, abatements, or other loopholes to reduce or eliminate tax liability.

Obtaining Mr. Trump's tax returns would allow for much-needed Congressional oversight of potential conflicts of interest and foreign influence over the President. Reviewing these returns is an even more urgent need in light of the Administration's intention to move forward on tax reform.

Rep. Pascrell's Resolution of Inquiry is part of the House Democrats' package of inquiries that have been filed in various committees. He also filed a Resolution of Inquiry for President Trump's tax returns in March, which was voted down 24-16 in the Ways and Means Committee.

A Resolution of Inquiry is a legislative tool that has privileged parliamentary status, meaning it can be brought to the House Floor if the Committee hasn't reported it within 14 legislative days, even if the Majority leadership has not scheduled it for a vote. Once introduced, the Committee must schedule a Markup, which means there has to be debate and the Committee must vote on the Resolution. The Committee can report the Resolution "unfavorably" after Markup to prevent it from going to the floor, but otherwise it can be raised for a vote before the full House of Representatives.

The full text of the Resolution of Inquiry PDF here. Video of the committee markup here.