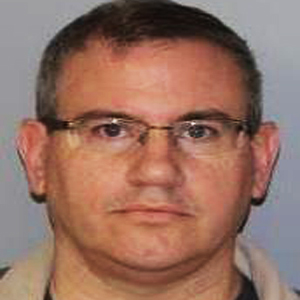 Acting Bergen County Prosecutor Gurbir S. GREWAL announced the arrest of ROBERT DENTE, date of birth 05/30/1968, of 23 Loyola Place, Oakland, New Jersey, relating to charges of Endangering the Welfare of a Child specifically for the Possession of images and/or videos depicting child exploitation.

DENTE was arrested on Wednesday, May 11, 2016 without incident. The arrest came as a result of an investigation conducted by members of the Bergen County Prosecutor's Office Computer Crimes Unit under the direction of Chief Carmen MARTINO.

Robert DENTE was charged with one (1) count of Endangering the Welfare of a Child for being in possession of images depicting child exploitation in violation of N.J.S.A. 2C:24-4B(5)(B), a crime of the third degree.

DENTE was charged by way of complaint summons and was released on his own recognizance pending his first appearance in the Bergen County Central Municipal Court in Hackensack, New Jersey, on Wednesday, June 1, 2016, at 9:30 a.m.

Acting Prosecutor Grewal states that these charges are merely accusations and the defendant is presumed innocent until and unless proven guilty beyond a reasonable doubt and would like to thank the Oakland Police Department for their assistance with the investigation.