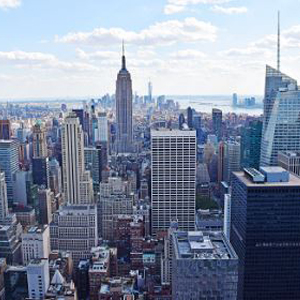 StreetEasy®, New York City's leading real estate marketplace, introduced a significant upgrade to its exclusive 3-D floor plans for select rental and sales listingsi, which provide renters and buyers with better insight into a home's layout and feel.

Improving upon the original interactive 3-D model launched last year, the upgraded floor plan now includes detailed representation of physical materials in their actual color and texture - such as herringbone hardwood floors or exposed brick walls - and simulation of natural lighting.

Previously only on desktop, this upgrade also allows floor plans to be viewed on mobile web and on StreetEasy apps.

Each 3-D floor plan is interactive and lets shoppers rotate and tilt the floor plan using their device's mouse or touchscreen.

Built by Floored and exclusively customized for StreetEasy, this software uses already supplied listing photos and 2-D floor plans to create an accurate 3-D model of the property in as little as 24 hours.

No special camera equipment, on-site visits, or lengthy amount of time to process is required. While the 2-D floor plan is the source for the apartment's 3-D layout, new material-recognition technology scans listing photos to detect physical finishes, matching the finishes to a digital catalog of materials.

Once materials are assigned, the enhanced floor plan is reviewed to ensure accuracy.

"With StreetEasy users spending 20 percent more time on a listing with a 3-D floor plan, home shoppers clearly value the additional information as they're evaluating listings," said Susan Daimler, general manager of StreetEasy.

"This next generation of 3-D floor plans provide an unparalleled view point for buyers and renters and we are excited to offer Floored's next phase of innovative technology to further enhance the home shopping experience on StreetEasy."

StreetEasy's 3-D floor plans are available exclusively through the company's Featured Listings programs for sales and rental listings.