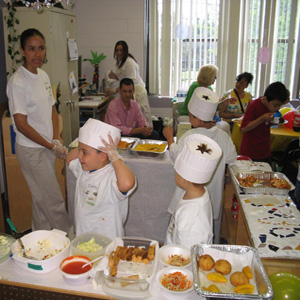 (Englewood, New Jersey) -- The Community Chest (The Chest) is releasing its 2017 Request for Proposals (RFP) for Annual Grants and invites eligible nonprofit organizations to apply. The deadline to submit an application is March 3, 2017. With the motto "Neighbors Helping Neighbors" motto, The Chest's mission is to lead initiatives and support nonprofits that make communities stronger and benefit the people of eastern Bergen County in New Jersey.
Through the Annual Grants initiative, The Chest supports eligible nonprofit organizations with program funding or general operating expenses.

The program's priorities are service quality, high quality program management, transparency, and documentation of impact. This year, the maximum Annual Grant award is $20,000. No applications for the Harriet Tanner Impact Grants will be accepted this year.

All applicants must meet the following requirements: be designated a 501 c3 IRS designated nonprofit; be incorporated for at least two years; provide services to residents of Englewood, Tenafly, and Englewood Cliffs in New Jersey; submit an application for funding using the application form provided by The Community Chest on the organization's web site; provide the most recent audited financial statement; and provide a detailed explanation of how the organization will use the funds. New applicants and previous grant recipients that meet all requirements may apply for funding in 2017.

The complete 2017 RFP's guidelines, criteria, and an application are available at http://www.thecommunitychestofenglewood.org/apply-for-funds.html.

For further information, contact Dr. Shelly Wimpfheimer, Executive Director of The Community Chest, at 201-568-7474 or shelly @communitychestofenglewood.org.

About The Community Chest

For over 80 years, The Community Chest, a nonprofit, tax-exempt organization, has supported local not-for-profit agencies in the Englewood area. The Chest leads initiatives and supports nonprofits that make our communities stronger and benefit people in need in eastern Bergen County. Each year, The Chest raises funds and allocates them to agencies demonstrating the capacity to provide services to local citizens. The organization also provides coordinating and planning services in its communities, serving as a bridge between agencies and organizations and investing in the stability and quality of the service network. For further information about The Chest, visit www.communitychestofenglewood.org or contact (201) 568-7474. Stay updated about the organization's activities on Facebook and Twitter.