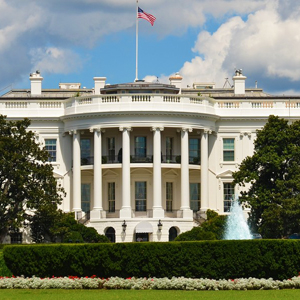 In April, the White House launched the Fair Chance Business Pledge encouraging companies from across the American economy to take action to ensure that all Americans have the opportunity to succeed, including individuals who have had contact with the criminal justice system. The pledge represents a call-to-action for all members of the private sector to improve their communities by eliminating barriers for those with a criminal record and creating a pathway for a second chance.

Today we're announcing a round of new signatories, bringing the total number of pledged employers to 185. The new commitments are from a diverse range of employers including: Walmart, Dropbox, and the University of Pennsylvania.

The companies and organizations that have signed the pledge collectively employ over 3 million Americans.

Since the President took office, this Administration has been committed to reforming America's criminal justice system and highlighting the importance of reducing barriers facing justice-involved individuals who are trying to put their lives back on track.

Over 2.2 million individuals are incarcerated in American prisons and jails, and the vast majority of them will return to their communities. Improving education and job opportunities for these individuals has a recognized effect of reducing crime and will make our communities safer.

By signing the Fair Chance Business Pledge, these companies are: Voicing strong support for economic opportunity for all, including the approximately 70 million Americans who have some form of a criminal record. Demonstrating an ongoing commitment to take action to reduce barriers to a fair shot at a second chance, including practices such as "banning the box" by delaying criminal history questions until later in the hiring process; ensuring that information regarding an applicant's criminal record is considered in proper context; and engaging in hiring practices that do not unnecessarily place jobs out of reach for those with criminal records.

Today's announcement is further evidence of the private sector's support for a more fair justice system. Throughout the year, the Administration will continue to highlight businesses that join the Fair Chance Business Pledge.