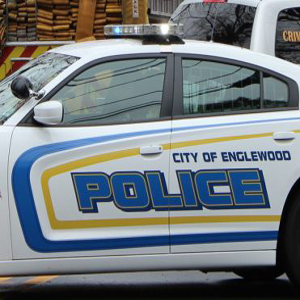 Today, in the case titled, Marc Stephens, et al v. City of Englewood, et al, plaintiff Marc and Tyrone Stephens submitted their opening brief to the United States Court of Appeals for the Third Circuit. Marc Stephens is asking the Appeals Court to reverse the decision of District Court Judge William J. Martini who dismissed the civil complaint stating that the Englewood Police Department had probable cause to arrest Tyrone Stephens.
In August 2014, Marc Stephens, and his brother Tyrone Stephens, filed a federal civil rights complaint against the City of Englewood, Englewood Police Department, Det. Marc McDonald, Det. Desmond Singh, Det. Claudia Cubillos, Det. Santiago Incle Jr., Det. Nathaniel Kinlaw, Nina C. Remson Attorney At Law, LLC, and Comet Law Offices, LLC.

The complaint alleges False Arrest, Conspiracy, falsifying evidence, False imprisonment, intentional infliction of emotional distress, defamation, legal malpractice, and several other cause of actions.

The lawsuit stems from an incident which occurred on October 31, 2012, in the parking lot of 7-eleven in Englewood, New Jersey, at 10:00pm, in which Tyrone Stephens, a juvenile at the time, was clearly framed by several detectives at the Englewood Police Department.

At the time of Tyrone's arrest, he was a straight A student. All criminal charges were later dismissed. Tyrone spent 1 year and 35 days in jail for a crime he did not commit.

District Court Judge William J. Martini dismissed the civil complaint for the following 4 reasons: "The record shows that Englewood police officers had probable cause to arrest Tyrone. Specifically, the officers had four main pieces of evidence implicating Tyrone in the October 31 Incident: (1) the alleged photo identification by Natalia Cortes; (2) the statements made by Justin Evans; (3) inconsistencies in testimony regarding Tyrone's alibi; and (4) the statement Tyrone allegedly made to Jaquan Graham while in a holding cell".

Marc Stephens put forth the following evidence why the United States Court of Appeals for the Third Circuit must reverse the District Court ruling:

(1) the alleged photo identification by Natalia Cortes

Marc Stephens proved that, based on her testimony, Natalia Cortes never identified Tyrone Stephens.

Jordan Comet: And the crucial question is, do you know whether one of those faces that you said might have been there was my client?

Natalia Cortes: No….I'm saying, no, it wasn't him.

Prosecutor: Did you recognize any of the pictures that you pointed out as being Tyrone Stephens?

Natalia Cortes: No.

Most shockingly, Marc Stephens also proved that Tyrone's picture was never in a photo identification book.


(2) the statements made by Justin Evans

Marc put forth evidence showing that both Det. Marc McDonald and Det. Desmond Singh of the Englewood Police Department told co-defendant Justin Evans that Tyrone snitched on him.

Justin Evans testified in court that he implicated Tyrone Stephens because, "I thought he was one of the people that said I was involved or told them"…and it was "out of revenge".

This confirms Justin Evans statement in his letter to Tyrone when he mentioned that the officers said Tyrone was under investigation for the incident, and when McDonald and Singh stated Tyrone implicated Justin, Justin stated, "I through it back on yall". Justin realized that the officers lied about Tyrone saying his name, "I fell for it on some dumb shit". Justin states to Tyrone, "I aint purposely do it".

Tyrone was 'never under investigation' prior to Justin Evans interrogation, and it is a clear violation of constitutional rights for officers to suggest names of innocent citizens, and then arrest the citizen.

(3) inconsistencies in testimony regarding Tyrone's alibi

Marc proved Judge Wilcox ruled Tyrone's alibi was credible.

Judge Gary Wilcox: "I heard the brief testimony of Tyrone Roy. I found Tyrone to be credible as a witness. And clearly the reason Tyrone Roy was called is to establish time line, indicating that, again, he and another friend, Anthony Mancini, picked up Tyrone at his house at approximately 9:40, 9:45. At approximately '10pm' they went to McDonalds. They ate food there for about ten or 15 minutes. And then Anthony drove Tyrone Stephens home. So, I think the Juveniles argument here is that, again, the time line, and again, the act was alleged to have occurred at 10:13pm-- that Tyrone at that time, would have been at McDonald's or home".

In fact, the time of the incident was not at 10:13pm, it was at 10pm.

(4) The statement Tyrone allegedly made to Jaquan Graham while in a holding cell

Marc's brief states that the false statement made by Det. Nathaniel Kinlaw of the Englewood Police Department stating that Tyrone admitted guilt to Jaquan Graham is 'irrelevant', because it was impossible for Tyrone to be the suspect that attacked the victims on October 31, 2012, in the parking lot of 7-eleven in Englewood, New Jersey, at 10:00pm.

Marc states the following reasons:

♦ Det. Marc McDonald 'testified' that the victims stated they were attacked October 31, 2012, in the parking lot of 7-eleven in Englewood, New Jersey, at 10:00pm.

♦ All investigating officers from the Englewood Police Department stated the incident occurred October 31, 2012, in the parking lot of 7-eleven in Englewood, New Jersey, at 10:00pm.

♦ On November 8, 2012, Tyrone Stephens gave a sworn statement that he was in front of McDonalds at 10:00pm, and greeted Det. Nathaniel Kinlaw and Officer Ron.

♦ Plaintiff Marc Stephens confirmed during Tyrone's sworn statement that Det. Nathaniel Kinlaw stated that he saw Tyrone in front of McDonalds at 10:00pm.

♦ Det. Marc McDonald, and Det. Desmond Singh, both confirmed on record that Det. Nathaniel Kinlaw stated that he saw Tyrone at McDonalds at 10:00pm. "Kinlaw said he seen you and others…that was at 10 o'clock", says McDonald on record.

♦ The 911 dispatch timestamp confirmed Tyrone's sworn statement that Det. Nathaniel Kinlaw and Officer Ron were in front of McDonalds at 10:00pm.

♦ Det. Marc McDonald 'testified' that prior to speaking to Justin Evans, on November 7, 2012, none of the victims or co-defendants identified Tyrone as being present or involved with the attack, only co-defendant Justin Evans.

♦ Justin Evans gave testimony that the only reason he stated Tyrone was involved is because Det. Marc McDonald and Det. Desmond Singh stated Tyrone snitched on him.

♦ If no one mentioned Tyrone as the suspect, and Justin Evans only implicated Tyrone because the Englewood Officers lied to him, then there was clearly no probable cause to arrest Tyrone Stephens.

♦ The Englewood Police Department knew Tyrone was at McDonalds at 10:00pm before their investigation started.

Marc also submitted evidence proving that Tyrone's attorney Jordan Comet and Nina Remson knew the Englewood Officers violated Tyrone's constitutional rights, and did nothing.

The officers fabricated the victims and witness sworn statements, police reports, and gave false testimony that witness Natalia Cortes identified Tyrone as the suspect.

The City of Englewood, Englewood Police Department, Det. Marc McDonald, Det. Desmond Singh, Det. Claudia Cubillos, Det. Santiago Incle Jr., Det. Nathaniel Kinlaw, Nina C. Remson Attorney At Law, LLC, and Comet Law Offices, LLC. have 30 days to answer the opening brief.

Marc and Tyrone Stephens are seeking over $76 million in damages.

Copy of Marc Stephens' Opening Brief