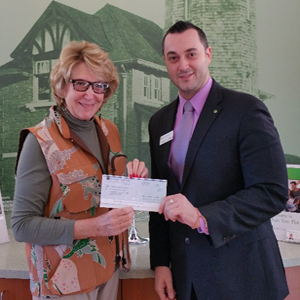 (Englewood, New Jersey; December 6, 2016) -- The Community Chest announces receipt of a $2,000 donation from Investors Bank, a first time contributor to the organization. The gift, designated for the annual Spirit of the Season Giving Program, will make the holidays a little brighter for people in need in the area.
Read more: Investors Bank Donates $2,000 to The Community Chest's Holiday Giving Program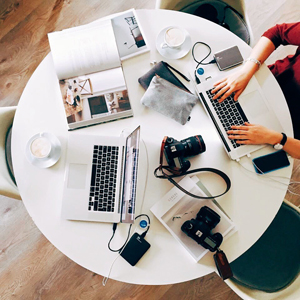 Hootsuite, the most widely used platform for managing social media, has introduced Hootsuite Enhance, an iPhone app that makes it easy for marketers to source, edit and optimize photos for social network sharing. According to a survey by the CMO Council, 93% of marketers say photo content is important to their marketing strategies.
Read more: Hootsuite Launches Mobile App to Simplify Photo Editing, Sourcing and Sharing for Social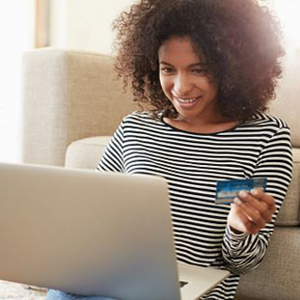 Wells Fargo & Company (NYSE:WFC) announced today that two million customers have already viewed their FICO® Score through its launch of the FICO® Score Open Access program for consumer credit card customers in March. Since then, the company broadened free access to FICO® Scores under this program to its 30 million eligible consumer credit customers with a Wells Fargo mortgage or home equity line of credit, credit card, private student loan, direct auto loan, or a personal line or loan. Customers can see their scores through Wells Fargo Mobile® banking.

Read more: Two Million Wells Fargo Customers Viewed their FICO® Credit Score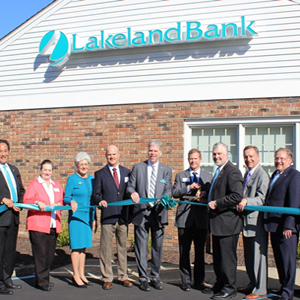 Oak Ridge, N.J. – August 15, 2016 – Thomas J. Shara, president and CEO of Lakeland Bancorp, has announced that Lakeland Bancorp has been recognized by Forbes as one of "America's 50 Most Trustworthy Financial Companies" in the Small Cap category ($250 million to $1 billion).

Read more: Lakeland Bancorp Named to Forbes 50 Most Trustworthy Financial Companies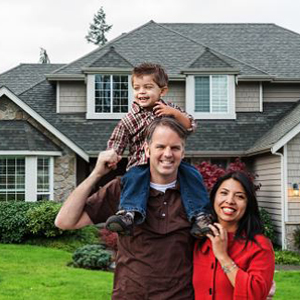 Valley National Bancorp (NYSE:VLY), the holding company for Valley National Bank, reported in its Form 10-Q Quarterly Report filed on August 8, 2016 that in early August it elected to prepay all $405 million of its Federal Home Loan Bank borrowings contractually maturing in 2018.
Read more: Valley National Bancorp Reports a $405 Million Debt Modification and Other Long-Term Borrowing...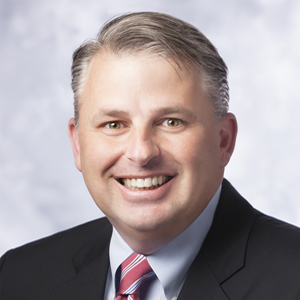 Wells Fargo & Company (NYSE: WFC) announced today that David Kowach has been named president and head of Wells Fargo Advisors, LLC (WFA), the company's national retail brokerage, effective immediately. Kowach will report to David Carroll, senior executive vice president and head of Wells Fargo Wealth and Investment Management (WIM). He succeeds Mary Mack, who was named head of Community Banking for Wells Fargo effective July 31.
Read more: David Kowach Named President and Head of Wells Fargo Advisors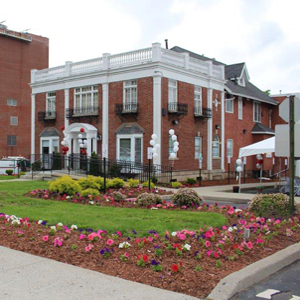 First Commerce Bank is a community-based, full-service commercial bank that emphasizes the banking needs of small to medium-sized businesses, professional entities, governmental agencies, and individuals. They opened in January 2006, offering a broad range of consumer and commercial banking services to its customers. Today, the bank serves Bergen, Ocean, Monmouth, and Mercer Counties with a total of eight branch locations. The local Englewood office opened in April of 2014 at 44 Engle Street.
Read more: Free Personal and Business Checking Offered at First Commerce Bank in Englewood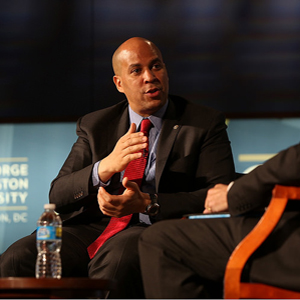 Washington, D.C. – Today, Senators Cory Booker (D-NJ) and Tim Scott (R-SC) and Congressmen Pat Tiberi (R-OH) and Ron Kind (D-WI) introduced the Investing in Opportunity Act to help revitalize economically distressed communities by facilitating new incentives for investment in those areas.

Read more: Senators Booker and Scott and Congressmen Tiberi and Kind Introduce the "Investing in Opportunity...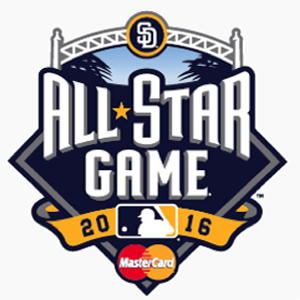 MasterCard and Major League Baseball (MLB) today announced an extension of their longstanding partnership agreement. The two organizations have come together to deliver extraordinary consumer experiences for nearly 20 years dating back to the first Priceless ad spot in 1997 featuring a father and son at the ballpark that aired during the World Series.

Read more: MasterCard and Major League Baseball Extend, Expand Partnership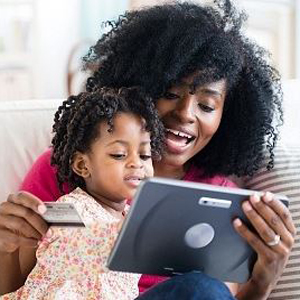 Diners Club International, a wholly owned subsidiary of Discover Financial Services and part of the Discover Global Network, and Computop, a leading international payment service provider, today announced an agreement that will increase e-commerce acceptance for Discover, Diners Club and Alliance Partner cards.

Read more: Discover Global Network Signs with Computop to Increase International E-Commerce Merchant Acceptance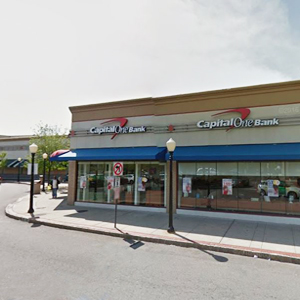 Consumers want straightforwardness. In every aspect of life, we like rules we can understand. This holds true for rewards programs. According to a recent survey by Wakefield Research for Capital One, nearly 1 in 4 rewards card holders (24%) believe it's difficult to determine the value of the rewards they've earned with their rewards card.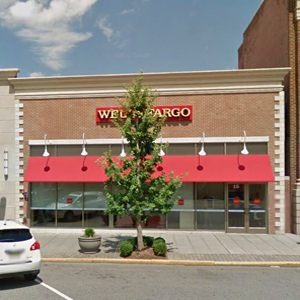 Wells Fargo releases 2016 International Business Indicator; finds slightly more optimism.

Despite concerns about exchange rates and global economic conditions, a majority of U.S. companies expect an increase in non - U.S. revenue over the next 12 months as they continue to pursue business opportunities in international markets, according to the latest Wells Fargo International Business Indicator.

Read more: Despite Weak Global Economy, U.S. Companies Still Turning to International Markets for Growth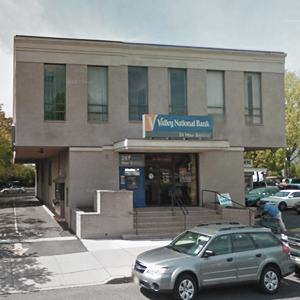 Valley National Bancorp (NYSE:VLY) ("Valley"), the holding company for Valley National Bank, announced that it will release its first quarter 2016 earnings before the market opens on Wednesday, April 27, 2016.

Valley's Chairman, President and CEO, Gerald H. Lipkin will host a conference call on Wednesday, April 27, 2016 at 11:00 AM (ET) to discuss Valley's first quarter 2016 earnings. Interested parties are invited to listen in by dialing 800-230-1093.

Read more: Valley National Bancorp To Announce First Quarter 2016 Earnings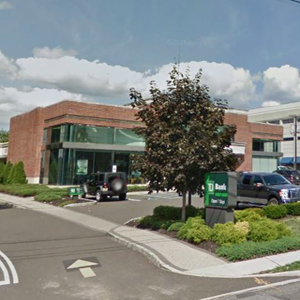 CHERRY HILL, N.J., April 25, 2016 /PRNewswire/ -- TD Bank, America's Most Convenient Bank®, announced today that its Commercial Real Estate (CRE) Group closed more than 300 transactions totaling $5.1 billion in commitments in 2015, highlighting the continued demand for TD's range of real estate financing products and the continued strength of the commercial real estate sector. America's Most Convenient Bank.


Read more: TD Bank's Commercial Real Estate Group Closes More than 300 Transactions in 2015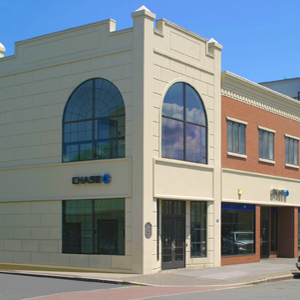 New York, April 25, 2016 - Jamie Dimon, Chairman and Chief Executive Officer of JPMorgan Chase & Co., will present at the Bernstein Annual Strategic Decisions Conference at the Waldorf Astoria in New York City on Thursday, June 2, 2016 at 11 a.m. (Eastern).

A live audio webcast will be available on the day of the conference at www.jpmorganchase.com under Investor Relations, Events & Presentations.
Read more: JPMorgan Chase to Present at the Bernstein Annual Strategic Decisions Conference