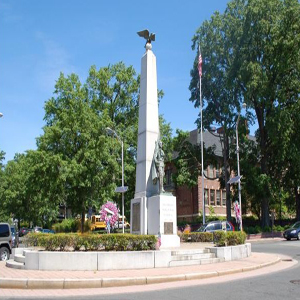 Several detectives of the Englewood Police Department sued for $76 Million Dollars in Federal Court for over 20 cause of actions regarding False arrest, false imprisonment, falsifying evidence, and conspiracy.

On October 31, 2012, at 10pm, three victims were brutally beaten inside the parking lot of a 7-eleven convenient store in Englewood, New Jersey by a suspect wearing a ski-mask, black jacket, and riding a bike. The attack was witnessed by Natalia Cortes of Englewood.

On November 2, 2012, at the Englewood Hospital Defendant Desmond Singh asked Witness Natalie Cortes, "If you saw the actors again, would you be able to identify them? Natalia Cortes stated,"I'm not really sure because it was really dark and most of them had hoods on and like that one in the bike had the ski-mask on".

The defendant officers knew Tyrone was in front of McDonalds at 10pm and still filed seven (7) false charges against him. The Bergen County Prosecutor was also trying to pin the death of one of the victims on Tyrone. It was impossible for Tyrone to be located both at McDonalds and 7-eleven at 10pm, which is almost 1 mile apart.

Marc McDonald testified in two probable cause hearings and to a grand jury that all of the victims and witness Natalia Cortes identified Tyrone Stephens as participating in the attack, and was the person wearing the ski-mask.

Watch the Plaintiffs video and audio evidence submitted to Judge William J Martini of the U.S. District Court - 3rd Circuit exposing the lies and corruption.