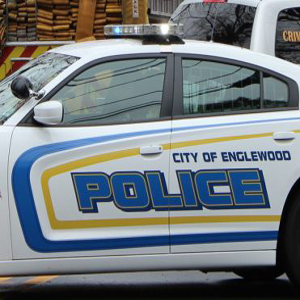 Detectives from the Englewood Police Department named in $76 Million Dollar Federal Lawsuit for false imprisonment. Marc and Tyrone Stephens of Englewood filed a civil right lawsuit against several officers of the Englewood Police Department alleging that the officers conspired to falsify evidence and testimony in several court proceedings causing Tyrone Stephens, a juvenile at the time, to serve 1 year and 35 days in jail for a crime that he clearly did not commit.

On October 31, 2012, at 10pm, three victims were brutally beaten inside the parking lot of a 7-eleven convenient store in Englewood, New Jersey by a suspect wearing a ski-mask, black jacket, and riding a bike. The attack was witnessed by Natalia Cortes of Englewood.

On November 2, 2012, at the Englewood Hospital Defendant Desmond Singh asked Witness Natalie Cortes, "If you saw the actors again, would you be able to identify them? Natalia Cortes stated,"I'm not really sure because it was really dark and most of them had hoods on and like that one in the bike had the ski-mask on".

During a probable cause hearing Det. Marc McDonald testified that the 'victims stated' they were attacked on "October 31, 2012", at "10pm".

Marc McDonald also testified that Tyrone Stephens gave a sworn statement that he was in front of "McDonalds" on palisades Avenue at "10pm" and greeted Det. Nathaniel Kinlaw and officer Ron.

Marc Stephens testified that during Tyrone's sworn statement, which Marc was present, Det. Kinlaw stated that he saw Tyrone in front of "McDonalds at 10pm". In fact, Tyrone's sworn statement audio reveals without a doubt that the officers knew Kinlaw saw Tyrone in front of "McDonalds at 10pm". Det. Marc McDonald states in the audio, "Kinlaw said he saw you and other people ... when Kinlaw saw you on the Ave at this particular time you weren't at home .. "

Marc Stephens confirmed Kinlaw statement and immediately asked Det. McDonald and Singh the following question, "Kinlaw said he saw him on the Ave, at, look like 10 o'clock. Where was this altercation at? The 7-Eleven on the Ave.?

Det. Marc McDonald states, "up the street".

Tyrone Stephens jumps in, "That's it right there! I was in front of McDonalds. I just hopped out of a car. I walked in McDonalds and said what's up Kinlaw..." "If Kinlaw just said that he seen me, you just said it on here, you heard Kinlaw say that he seen me. He seen me at McDonalds, and he was talking to a little kid Willie. I think he was with Ron, right there at McDonalds. If you say that's the time, than how could I be at two places at once?"

McDonald confirms, "That was at 10 O'clock he said that".

Marc Stephens subpoenaed the Englewood Police Department for the '911 calls' regarding the incident. The 911 dispatch clearly shows "Kinlaw and Ron" in front of "McDonalds" on "October 31, 2012" at "10pm", confirming Tyrone's sworn statement.

The defendant officers knew Tyrone was in front of McDonalds at 10pm and still filed seven (7) false charges against him. The Bergen County Prosecutor was also trying to pin the death of one of the victims on Tyrone. It was impossible for Tyrone to be located both at McDonalds and 7-eleven at 10pm, which is almost 1 mile apart.

Marc McDonald testified in two probable cause hearings and to a grand jury that all of the victims and witness Natalia Cortes identified Tyrone Stephens as participating in the attack, and was the person wearing the ski-mask.

Watch the Plaintiffs video and audio evidence submitted to Judge William J Martini of the U.S. District Court - 3rd Circuit exposing the lies and corruption.