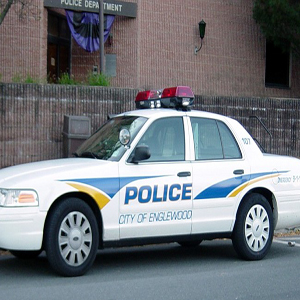 Detective Nathaniel Kinlaw of Englewood Police Department named in Federal Lawsuit for False Arrest, Conspiracy, falsifying evidence, False Imprisonment of a Juvenile.

In September 2014, Marc and Tyrone Stephens of Englewood filed a civil right lawsuit against several officers of the Englewood Police Department alleging that the officers conspired to falsify evidence and testimony in several court proceedings causing Tyrone Stephens, a juvenile at the time, to serve 1 year and 35 days in jail for a crime that he clearly did not commit.

On October 31, 2012, three victims were brutally beaten inside the parking lot of a 7-eleven convenient store in Englewood, New Jersey by a suspect wearing a ski-mask, black jacket, and riding a bike. The attack was witnessed by Natalia Cortes of Englewood. The three victims Jeisson Duque, Santiago Cortes, Kristian Perdomo, and witness Natalia Cortes sworn statements giving on November 2, 2012, and court transcripts from Stephens's probable cause and grand jury hearings revealed that none of the three victims, or the witness, identified the suspect as Tyrone Stephens.

Despite Detective Marc McDonald testimony stating that he had "no leads", the police report clearly shows that the officers at the Englewood Police Department named Tyrone Stephens as the unknown suspect. Detective Marc McDonalds unquestionably falsified his testimony in front of Honorable Judge Gary Wilcox, which contradicted the police reports, the victims audio sworn statements, and the testimony of witness Natalia Cortes.

On July 29, 2013, McDonald also testified in a grand jury hearing that Natalia Cortes identified Tyrone Stephens from a photo array by turning the page and saying "this one", and that Natalia stated Stephens 'participated in the attack'.

All of the officers that investigated the incident knew Tyrone Stephens was not involved. Detective Nathaniel Kinlaw gave a statement during Tyrone Stephens's interrogation on November 8, 2012, that he saw Tyrone and others walk inside of McDonalds on Palisades Avenue, which is a quarter mile away from the 7-eleven incident.

Watch the Plaintiffs video and audio evidence submitted to Judge William J Martini of the U.S. District Court - 3rd Circuit exposing the lies and corruption.