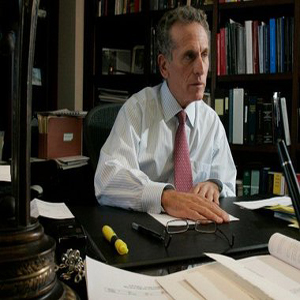 In the $76 million civil case titled Marc Stephens et al vs City of Englewood, et al, Marc Stephens filed a motion to remove Federal Judge William J. Martini of the United States District Court for the District of New Jersey from hearing their case due to bias and deliberately overlooking evidence.

Marc Stephens points out that in 2004, and most recently in 2012, the U.S. Court of Appeals removed Judge Martini from two cases for "usurping the jury's role", "unwillingness to conduct a fair trial", and for "Bias toward the Defendant".

In deed, the U.S. Court of Appeals removed Judge Martini from the case involving defendant Paul Bergrin, a former federal prosecutor who was sentenced to life in prison, see United States v. Bergrin, 682 F.3d 261 (3d Cir. 2012), and see United States v. Douglas Kennedy, 11-1145 (3rd Cir. 2012), involving defendant Douglas Kennedy — a three-judge panel used strong language regarding Martini's conduct.

The court wrote that "(w)hen a judge openly questions the integrity of the government's evidence collection practices, undermines the professionalism of the prosecutor, and accuses the Government of prosecuting in bad faith — all without evidence of governmental misconduct — a reasonable observer could very well find neutrality wanting in the proceedings."

Martini, a one-term Republican congressman from New Jersey, was appointed to the federal bench by George W. Bush in 2002. Previous critiques of his judicial conduct have been unusually blunt and public, including repeated rebukes at the appellate level and the local U.S. attorney's describing him in court filings as "misguided" and "irrational."

In an article titled, "For 2 Titans of U.S. Court in Newark, Bad Blood", The New York Times covered the inappropriate conduct of Judge Martini.

In another article titled, "U.S. Court of Appeals removes federal judge from two cases, including Paul Bergrin's trial", NJ.com goes into detail about the actions of Judge Martini, who is said to be, by some prosecutors and others, unfairly 'defense-friendly' in general.

In 2014, Martini made the news again this time for dismissing a federal case filed against the NYPD for illegally spying on at least 20 mosques, 14 restaurants, 11 retail stores, two grade schools, and two Muslim student associations in New Jersey.

Author, Leonard Levitt, of NYPD confidential wrote, "The reaction of the city's mainstream media is the only thing 'wackier' than U.S. District Court Judge William J. Martini's ruling last week that the NYPD's widespread spying on New Jersey Muslims did not violate their civil rights".

In 2015, the United States Court of Appeals for the 3rd Circuit, 'reversed' Judge Martini's ruling stating that the NYPD violated constitutional rights.

Marc Stephens is also looking for a reversal of Judge Martini's ruling.

"The above mentioned Judge has in the past deliberately violated other litigant's personal liberties and/or has wantonly refused to provide due process and equal protection to all litigants before the court or has behaved in a manner inconsistent with that which is needed for full, fair, impartial hearings", says Marc.

A quick look at the evidence reveals that the officers lacked probable cause because testimony proved the incident occurred in the parking lot of '7-eleven at 10pm', and testimony proved Tyrone Stephens was located, almost a mile away, at 'McDonalds at 10pm'. All investigatng officers from the Englewood Police Department knew this 'before' their investigation.

Judge Martini is clearly exhibiting a bias in favor of the defendants in this case by intentionally overlooking the evidence submitted on record, weighing the evidence, and forcing Marc and Tyrone Stephens to Appeal.

Marc argues that according to article VI of the United States Constitution federal courts have a constitutional obligation to safeguard personal liberties and to uphold federal law.

"The court is not allowed to weigh the evidence. That is the responsibility of the Jury. The court must draw all reasonable inferences in favor of the nonmoving party, and it may not make credibility determinations or weigh the evidence", says Marc.

The United States Court of Appeals is currently reviewing several motions submitted by Marc Stephens.

See Marc's Motion to Recuse Federal Judge William J. Martini


Website http://www.englewoodnjnews.com

Like us on Facebook
Follow us on Twitter
Subscribe to us on Youtube
Contact us at This email address is being protected from spambots. You need JavaScript enabled to view it.