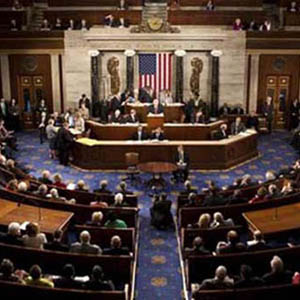 WASHINGTON, DC – The U.S. Senate passed a bill yesterday initially introduced by U.S. Reps. Bill Pascrell (D-NJ) and Peter King (R-NY) that would direct the U.S. Department of Homeland Security (DHS) Secretary to make surplus anthrax vaccines available to first responders. The First Responder Anthrax Preparedness Act (H.R. 1300/S.1915) was introduced in the Senate by Senators Kelly Ayotte (R-NH) and Cory Booker (D-NJ).
The amended bill will now move to a vote in the U.S. House of Representatives, where it unanimously passed in 2015.

"I'm please the Senate passed this bill unanimously so that first responders are prepared and protected in the event of a biological attack," said Rep. Pascrell, chair of the Congressional Fire Services and Congressional Law Enforcement Caucuses.

"For more than a decade I have advocated for the U.S. to develop a comprehensive national strategy to counter the threat that weapons of mass destruction pose. This bipartisan bill lays the foundation for that and will strengthen our national response capability. It is my hope that the House will swiftly pass the amended version and send it to the president's desk for his signature."

"First responders put their lives on the line every day to protect us and we have a duty to protect these protectors," said Rep. King, co-chair of the Congressional Fire Services Caucus.

"This bill will do just that by providing first responders the opportunity to receive anthrax vaccinations to protect them from this bioterrorism threat."

"Our local first responders are on the front lines of protecting our communities day in and day out and we have an obligation to provide these brave men and women every resource available to help ensure their safety," said Sen. Booker, a member of the Senate Committee on Homeland Security.

"I am proud to have worked to advance this bipartisan, common sense measure which will help protect our first responders from the threat of bioterrorism."

Specifically, the First Responder Anthrax Preparedness Act would:

· Authorize emergency first responders to be provided with surplus and short shelf life/expiring anthrax vaccines and antimicrobials from the Strategic National Stockpile (SNS) on a voluntary basis.

· Authorize a pilot program for DHS to administer surplus and expiring anthrax vaccines and antimicrobials to emergency response providers on a voluntary basis.

During a Senate Committee on Homeland Security and Governmental Affairs hearing in 2015, Alexander Garza, a former Chief Medical Officer and Assistant Secretary for the DHS Office of Health Affairs discussed the potential grave consequences of an anthrax attack. Dr. Garza testified that "a successful anthrax attack could potentially expose hundreds of thousands of people, and cause illness, death, fear, societal disruption and economic damage."

According to Dr. James Polk, a Deputy Assistant Secretary and Deputy Chief Medical Officer for DHS, pre-event vaccination for emergency response providers would increase their ability to save lives, maintain social order, and ensure continuity of government after a wide-area anthrax attack.

In September 2001, just one week after the 9/11 terrorist attacks, letters containing anthrax spores were mailed to several news media offices and two U.S. Senate offices, killing five people and infecting 17 others in what became the worst biological attacks in U.S. history.

The First Responder Anthrax Preparedness Act is supported by the International Association of Fire Chiefs, Alliance for Biosecurity, and International Association of Emergency Medical Services Chiefs.