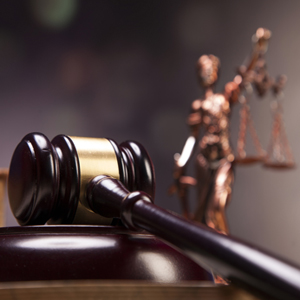 In a $76 million civil lawsuit against the City of Englewood, Englewood Police Department, Det. Marc McDonald, Det. Desmond Singh, Det. Claudia Cubillos, Det. Santiago Incle Jr., Det. Nathaniel Kinlaw, Nina C. Remson Attorney At Law, LLC, and Comet Law Offices, LLC., for false arrest, conspiracy, defamation, fabricating evidence, and false imprisonment, malicious prosecution, Plaintiffs Marc Stephens motions requesting Judges of the United States Court of Appeals for the Third Circuit to clarify their opinion will be considered.
On May 3, 2017, a three judge panel from the United States Court of Appeals for the Third Circuit heard and dismissed Appellant-plaintiff Marc Stephens $76M lawsuit regarding the false arrest of his brother Tyrone Stephens, a minor at the time.

On August 1, 2017, after receiving an extension of time to file his petition for rehearing, Marc Stephens filed several motions requesting the court to clarify their opinion, and to suspend the rules pursuant to Federal Rules of Appellate Procedure (FRAP Rule 2), and Federal Rules of Civil Procedure (FRCP Rule 61).

Under FRAP Rule 2, which reads, "On its own or a party's motion, a court of appeals may—to expedite its decision or for other good cause—suspend any provision of these rules in a particular case and order proceedings as it direct", it contains a general authorization to the courts to relieve litigants of the consequences of default where manifest injustice would otherwise result.

FRCP Rule 61 reads, "At every stage of the proceeding, the court must disregard all errors and defects that do not affect any party's substantial rights".

Marc appears to have successfully argued that his evidence was tampered with, and key arguments in his legal briefs were ignored by the Judges, which caused the court to rule in error.

As of today, the court issued an order which confirmed the merits panel will consider Marc Stephens' evidence, and allow him to submit his petition for rehearing by September 8, 2017.

The court order states, "All other motions, responses, and the reply listed above are referred to the merits panel and will be considered in conjunction with the petition for rehearing".

Marc Stephens' main argument is that the Englewood defendants 'testified in court' that the victims were attacked at "7-eleven at 10pm", and the defendants also testified that all investigating officers confirmed that Detective Kinlaw stated that he saw Tyrone at "McDonalds at 10pm", almost a mile away. If the defendants saw Tyrone at McDonalds at 10pm, they did not have probable cause to arrest Tyrone. Tyrone spent 1 year and 35 days in jail for a crime he clearly did not commit.

The court still can deny the petition, which will force Marc Stephens to the Supreme Court of the United States. Once the petition for rehearing is submitted, the court usually decides within 90 days.

Click the link to See Video of the evidence and court corruption.