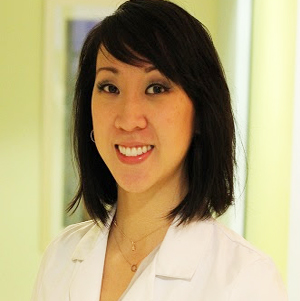 We are very pleased to announce Dr. Katherine Wong will be joining our team beginning in March. Dr. Katherine Wong was born and raised in San Francisco, California. Years of volunteering and working for several dentists through her pre-college and post-college education helped to establish her strong desire to become dentist.
It was the humanitarian trip to Jamaica that helped cement the idea to pursue dentistry and instilled a sense of compassion to give back to the community on a larger scale.

Dr. Wong attended the esteemed University of California, Irvine for her Bachelor's Degree in Biological Sciences. She then transitioned to New York to attend New York University College of Dentistry and obtained her Doctorate in Dental Surgery.

During her pre-doctoral education, she became involved in such programs as "Selective in Teaching Skills" and "Peer Mentoring" to become a well-rounded doctor that can not only work as a team but also to pass on compassion and knowledge to others.

Dr. Wong completed her residency at St. Barnabas Hospital in the Bronx, NY to hone her clinical skills and surgical technique.

As a level one trauma center, this program had served to better her as a clinician and prepare her for every phase of dentistry where she was able to work in close conjunction with the oral and maxillofacial residents and attending in surgical cases.

"Having been taught in state of the art facilities with exposure to the latest technology, I realize that dentistry is ever changing. To be able to keep up, I pride myself on learning the newest and best techniques to provide my patients with the best service possible. I'm a strong believer in educating my patients to not only fix problems, but to also prevent future occurrences. I look forward to meeting you all and continuing my career at Bogota Dental Center."

You can find Dr. Wong at our Bogota location every Friday and Saturday. We would like all of you to help us welcome her to our team, as she continues the tradition of excellent dental care to all our patients.