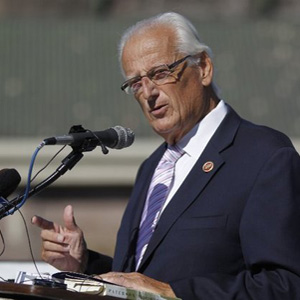 WASHINGTON, D.C. – U.S. Reps. Bill Pascrell, Jr. (D-NJ-09) and Donald Payne, Jr. (D-NJ-10) released the following statement today regarding political attacks on Port Authority Chairman John Degnan stemming from Port Authority Bus Terminal negotiations between New York and New Jersey.
"John Degnan has a stellar reputation as a fair dealer, a man of his word, and a fearless advocate for the public interest in the face of political pressures. His decades-long record of serving the public stands for itself. We will not stand by idly while his name is besmirched in what should otherwise be a transportation policy discussion," the Congressmen said in a joint statement.

"The Port Authority commissioners conducted a vote on this very issue and agreed that a new bus terminal would be built in midtown Manhattan, which Port Authority Executive Director Patrick Foye, a New York appointee, called, 'the most important board meeting in Port Authority history.' Our delegations were negotiating a framework for a new bus terminal in New York in good faith and we expect a good faith discussion in return."